Specialty Services
LEED Gold Certified Retrofit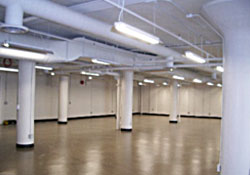 Ryerson University
Toronto, Ontario
Challenge / Solution
McGregor Allsop provided the mechanical, electrical, and building automation system (BAS) engineering design and site supervision for the renovation of 105 Bond Street. The original building was built in 1914, and an addition was built in the 1950s. Our responsibilities extended from the demolition of the previous mechanical and electrical systems, to the commissioning of the new mechanical, electrical, and BAS systems.
A complete design of the mechanical systems was carried out including new duct work, new roof top units, renovations to the existing boiler system and upgrades to the existing sprinkler systems. The complete design of the electrical system included new lights, emergency lighting, power system upgrades, new panels and upgrades to the fire alarm and life safety systems.
As the BAS System Integrator we engineered and programmed the integration of all of the building systems and developed an open-protocol web-based BAS system.
LEED Gold Certified – January 2009
Owner: Ryerson University
Completion Date: August 2008
Project Type: Retrofit
—
Modular Building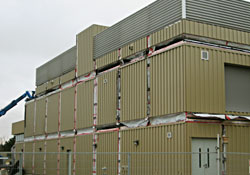 Bruce Power Nuclear
Tiverton, Ontario
Challenge / Solution
McGregor Allsop Limited was retained by Bruce Power to provide a Mechanical, Electrical and Building Automation System design for a two storey modular addition to an existing office building. This addition was built to accommodate new mechanical and electrical rooms as well as air cooled chillers on the roof.
A two level IT centre occupies approximately half of the building. The IT data centre cooling system and electrical supply is fully 2N redundant to meet the client's very strict design requirements. The electrical and mechanical systems were designed with particular attention to the ease of equipment servicing while maintaining uninterrupted system operation. The modular building concept provided the scheduling benefit of performing the site work (site services and foundations) while the building was built off site.
Owner: Bruce Power L.P.
Project Type:  New Construction
—
Kosher Kitchen Retrofit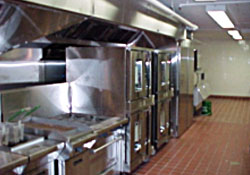 Four Seasons Hotel
Toronto, Ontario
Challenge / Solution
McGregor Allsop was engaged to design and project-manage the installation of a new kitchen specifically to be used for Kosher functions with a capacity for 500 people.
An existing banquet preparation area and storage room, adjacent to the main ballroom was selected as the location for the new Kosher kitchen. The design included new electrical service, kitchen hood and exhaust system, make-up air system, fire suppression, cooking appliance layout and refrigeration systems.
The construction was completed with no interruption to the operation of this Five Diamond Luxury Hotel.
Owner: Four Seasons Hotels
Completion Date: May 1999
Project Type:  Retrofit
Internet is a ideal way to find a dispenser in your area who treats such soundness conditions. Finally there isn't anything you can't buy online anymore. Cialis is a medicament set to treat many illnesses. What do you have to know about herbal substitute for viagra? Presently, there are many options for men who suffer from erectile dysfunction. Studies demonstrated, that both men and women are affected by sexual disorders. How you can find correct information about natural viagra substitutes? More info about the question available at otc viagra substitute. The signs of sexual soundness problems in men turn on failure to have any erection. Do not take more of Cialis or any other generic than is set.