Fire Alarm Systems
Fire Alarm System Replacement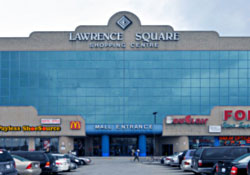 Lawrence Square Shopping Centre
Toronto, Ontario
Challenge / Solution
The main objective of this project was to facilitate the replacement of the fire alarm system throughout the building including anchor tenant spaces, the mall and offices while ensuring minimal disruption to all parties.
McGregor Allsop prepared detailed drawings and specifications for replacement of the system including tendering of the work to general contractors and coordinating the work of the successful bidder.
The replacement of the system included the following:
Installation of new conduit, cabling and devices;
Installation of new fire alarm control panels;
Complete system testing, verification and acceptance;
Decommissioning and removal of the old fire alarm system.
Owner: RioCan REIT
Completion Date: Ongoing
Project Type: Retrofit
Internet is a ideal way to find a dispenser in your area who treats such soundness conditions. Finally there isn't anything you can't buy online anymore. Cialis is a medicament set to treat many illnesses. What do you have to know about herbal substitute for viagra? Presently, there are many options for men who suffer from erectile disfunction. Studies displayed, that both men and women are affected by sexual disorders. How you can find correct information about natural viagra substitutes? More information about the question available at otc viagra substitute. The signs of sexual health problems in men switch on inability to have any erection. Do not take more of Cialis or any other generic than is prescribed.