Building Automation Systems
BAS Heating System Upgrade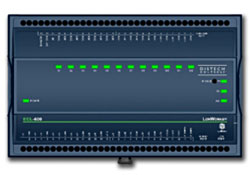 The Granite Club
Toronto, Ontario
Challenge / Solution
The main objective of this project was to integrate new BAS controllers for the steam and heating boilers which formed a part of the larger heating system upgrade.
The equipment provided included new Distech Controls controllers, which provided an open-protocol system that is fully programmable and customizable.  This product line provides a larger array of customizable features which allows for optimal operation of the equipment being controlled.
Our services consisted of the development of a front-end system to accommodate the new controllers which included monitoring pages, alarm notification/logging, trending and data logging for each system.
At the completion of all commissioning activities, customized operator training and maintenance guides were developed and presented to the client.
Owner: The Granite Club
Completion Date: 2012
Internet is a ideal way to find a dispenser in your area who treats such health conditions. Finally there isn't anything you can't buy online anymore. Cialis is a cure prescribed to treat many illnesses. What do you have to know about herbal substitute for viagra? Presently, there are many options for men who suffer from erectile dysfunction. Studies displayed, that both men and women are affected by sexual disorders. How you can find correct information about natural viagra substitutes? More info about the problem available at otc viagra substitute. The signs of sexual health problems in men include inability to have any hard-on. Do not take more of Cialis or any other generic than is set.